Premier Houston Warehousing Services
From public warehousing to chemical and hazardous material storage, American Warehouses can support your supply chain with a variety of first-rate services.
Chemical, Industrial & Hazardous Material Storage
Secure your goods in the warehouse with the best safety record in Houston.
Trained & Certified Staff
As one of the few chemical, industrial and hazardous material-certified storage facilities in Houston, our team and facility remain compliant with local, state and federal regulations.
On-Site Response Team
In coordination with OMI Environmental Solutions, American Warehouses has an onsite hazardous materials emergency response team ready and standing by.
Advanced Safety
Precautions
We've implemented 100% sprinkler coverage with boosted pressure, a foam suppression system in flammable areas, and material containment in all locations.
Public Warehousing
Inventory support to keep your supply chain operating at peak performance.
Swift Supply Movement
To ensure swift supply movement, we'll work with your distribution teams to coordinate shipments and meet any time requirements.
Expansive Facility
Situated on more than 50 acres, we have the space to accommodate any inventory, no matter how many truckloads.
Nearly Error-Free Environment
We've maintained an error rate of below .02% by tracking inventory from the moment it arrives on our loading dock to the second it leaves.
Diverse Storage
Our facility, which offers dry, cold, outdoor, and hazardous storage, accommodates short- and long-term storage of chemicals and industrial materials, rubber products, plastics, resins, and pigments.
Value Added Services
Actively streamline your logistics with advanced services.
Preparation
Have your inventory rebranded, repalletized, or stretch-wrapped before it's shipped out.
Labeling
Add labels with branding, naming, or product information to all goods.
Fulfillment
Prepare your parcels for shipment with pick and pack services, repackaging, pallet displays, and more.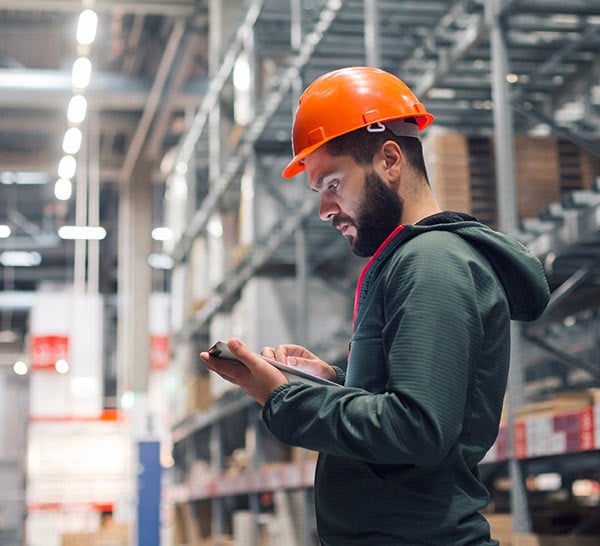 What services can American Warehouses provide for your business?