Advantages of Renting Houston Warehouse Space
By American Warehouses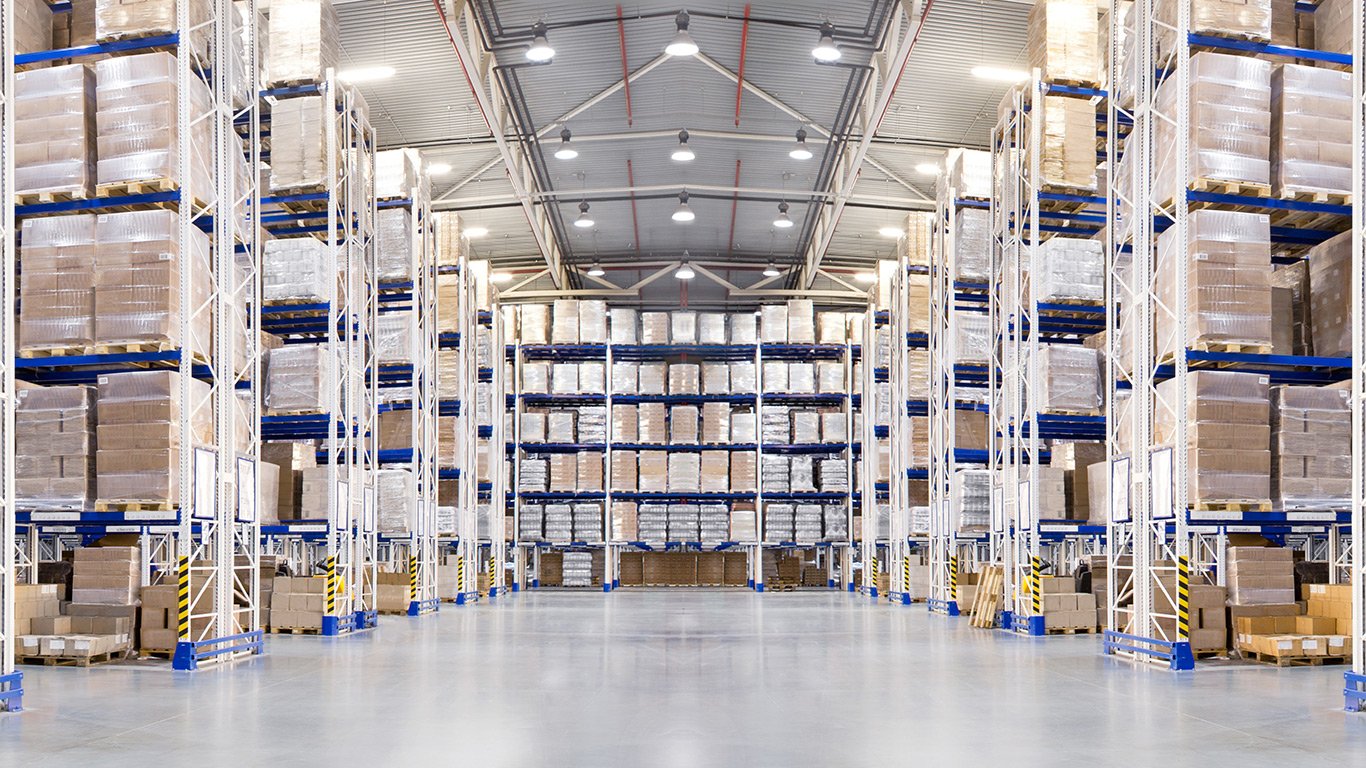 When it comes to shipping and storing goods, it's hard to beat Houston. Whether you're seeking short- or long-term storage, the city's location, rental prices, and associated services make it worthwhile.
Here are all the advantages of renting Houston warehouse space.
Houston is centrally located for shipping and logistics.
Located about 50 miles northwest of the Gulf of Mexico, the metropolis is a gateway to North America. With two international airports, several logistically important highways, and a high-traffic sea port, Houston is built for receiving, storing, and distributing products and materials from around the world.
Interstate 10 (I-10), for example, the southernmost cross-country highway in the United States, stretches from Jacksonville, Florida, to Santa Monica, California—running through Houston. It connects to I-95 on the East Coast, spanning Maine to Florida. I-69also runs through Houston, starting at the Mexican border and ending in Michigan. I-45 links Houston to Dallas, another important city for shipping.
demand for industrial real estate is growing.
Houston, one of the 11 strongest markets for industrial warehousing in the country, according to a recent study by commercial real estate company Transwestern cited in online industry publication Bisnow, is directly addressing this need.
The city is connected to several other strong markets, yet without their higher costs. Take Dallas, which is also experiencing a growth in demand for warehouse space. Industrial warehouse listings command upward of $3 to $4 per square foot, whereas Houston boasts listings, on average, within the $1 to $1.50 range.
Demand for Houston warehousing is rising, but you don't have to worry about a hefty price tag when you choose a public warehouse.
Demand for Houston warehousing is rising year over year.
Of course, the better the location, the pricier the rentals. Warehousing prices are highest in North Houston, where American Warehouses is located. We're adjacent to all the major highways in the city, only 15 minutes from the Port of Houston, and 10 minutes from an international airport.
Opening your own storage facility will be pricey, but renting from us keeps costs low. You only pay for the space you need, nothing more. We've been here for more than 70 years, and pass along the savings to our clients.
Renting from a public warehouse grants more flexibility.
Some months you may only need a few square feet of storage, but during others, hundreds. You may want your goods repalletized or wrapped for last-mile delivery, or require long-term storage. When you rent from American Warehouses, you only pay for the space you use.
Operating your own space costs more than renting.
Running your own warehouse requires you to pay for liability insurance, security, utilities, labor, equipment, and so much more.
This is especially important to factor into your decision if you're looking to store hazardous materials. Maintaining compliance with associated regulations can incur astronomical costs.
When you rent from a public warehouse such as American Warehouses, all of those services are included in your rental price. There are zero logistical hurdles or regulatory obstacles.
American Warehouses specializes in quality and security, with expertly trained staff, more than 70 years of experience, and a wide range of value-added services. To learn more about what we can do for you, contact us today.