How American Warehouses Maintains Optimal Storage Space
By American Warehouses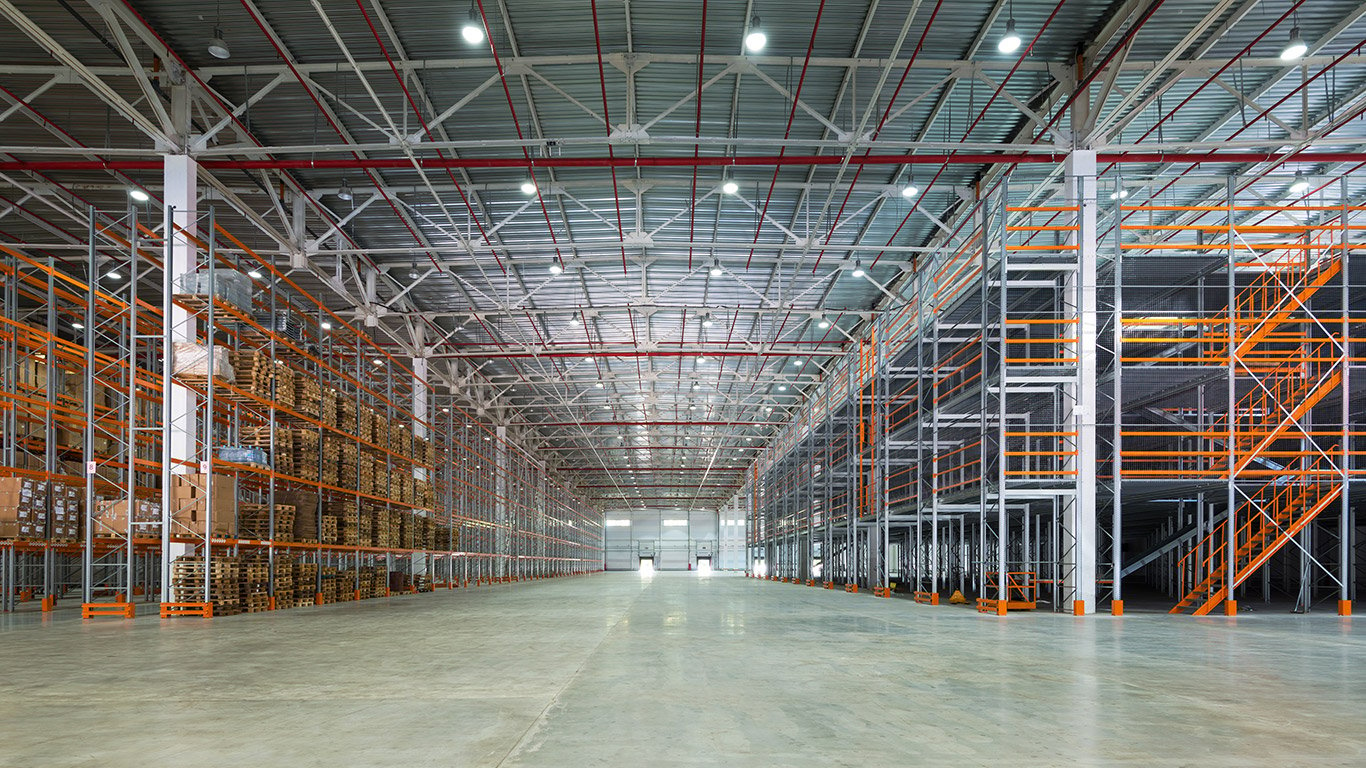 No matter if you're storing dry goods or hazardous chemicals, looking to re-palletize an inbound shipment or simply a place to overnight an outbound order, when searching for the right warehouse space, you should select one that's not only large enough, but also well organized.
Which is why, when picking a public warehouse in Houston, you should choose American Warehouses. Thanks to our 57-acre campus and unique advanced warehouse management system (WMS), we consistently maintain optimal storage space.
825,000 Square Feet of Warehouse Space
American Warehouses is situated on 57 acres—the equivalent of approximately 20 city blocks in New York City—and our warehouse spans 825,000 square feet. That's the equivalent of over 14 football fields. Our space includes storage for the following goods:
Chemical, Industrial & Hazardous Materials
Rubber Products, Plastics, Resins & Pigments
We have 400,000 square feet of hazardous chemical storage and 50,000 square feet of flammable storage.
We also have temperature-controlled, carefully organized and secure, indoor and outdoor spaces with designated entry points and a state-of-the-art security system.
A Custom-Built Advanced Warehouse Management System
Of course, a massive space would be of little use if we couldn't track anything. That's where our advanced warehouse management system comes in—marrying technology and logistics for a streamlined warehousing process.
American Warehouses couldn't find one sophisticated enough for our needs, so we developed our own. We integrate our customers' systems and have more than 18,000 material SKUs under roof, so we can track all of your stored goods based on batch numbers, exact units, weights, product types, warehouse space, and inbound and outbound deliveries.
This allows us to optimize inbound/outbound processes, increase efficiency and safety, and lower error rates.
A Strategic Location & Value-Added Services
Of course, our location also helps us maintain optimal storage. We're just north of downtown Houston, between I-45 and I-69, and convenient to I-10 and the I-610 loop. Further, we are only a 15-minute drive from the Port of Houston, and 20 minutes from George Bush Intercontinental Airport.
Combined with our value-added services such as re-palletizing, pick and pack fulfillment, and pallet displays, you can get your goods to our warehouse in no time, and we can prepare them for their next destination quickly and accurately.
American Warehouses has carefully operated 825,000 square feet of warehousing space for over 70 years. To learn more about our top-of-the-line inbound and outbound services, contact us today.