What Is Public Warehousing?
By American Warehouses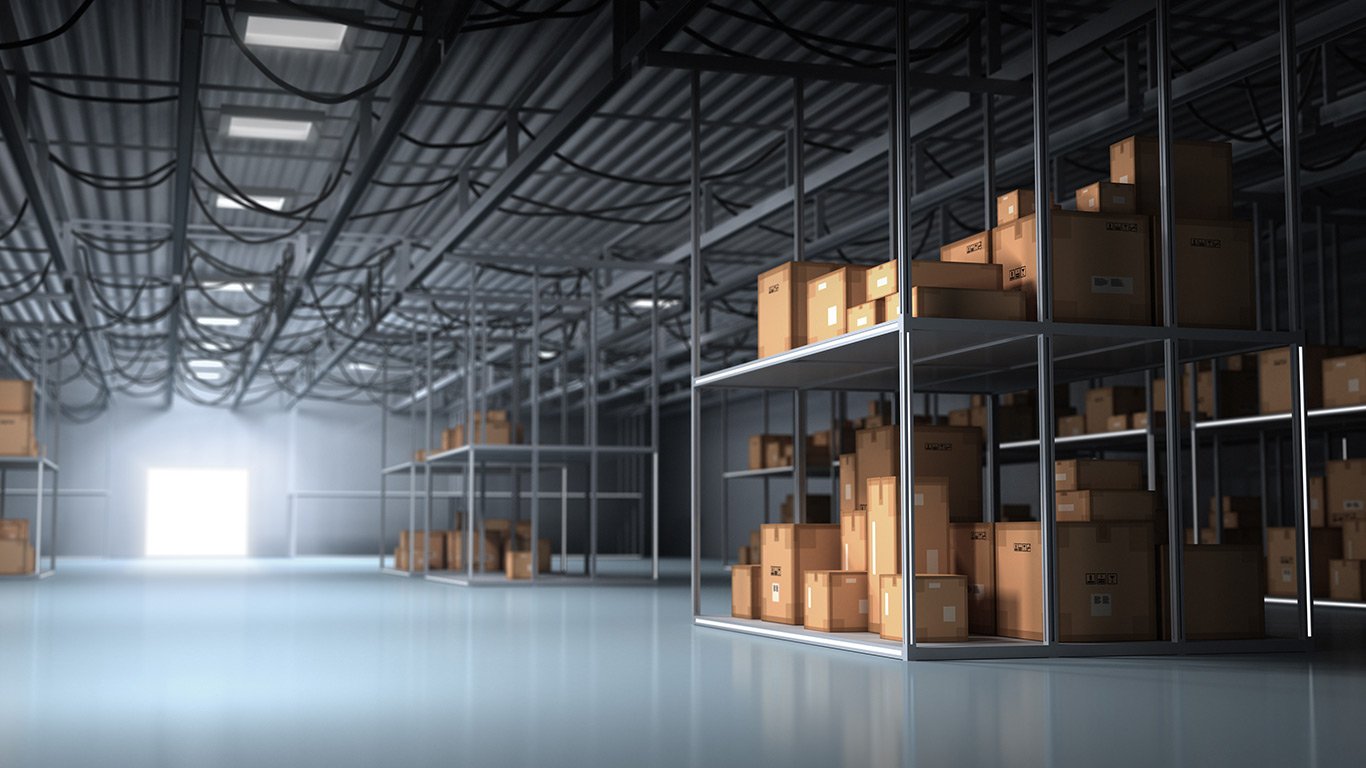 Warehousing is an essential service for companies across diverse industries, from manufacturing and wholesale distribution to consumer goods and retail. While some companies are large enough to run their own warehouses, many others lack the necessary resources to do so—making public warehousing services indispensable.
What is public warehousing? We break it down.
What is a public warehouse?
A public warehouse is commercial inventory space owned by a third-party business and rented to other companies for storage and distribution.
Public warehouses offer short-term and long-term storage, and charge based on the amount of goods (usually measured in square footage), the duration stored, and any other services provided—such as rebranding and repalletizing for inbound and outbound shipments, for example.
What are the benefits of public warehousing?
Public warehousing boasts a wide range of advantages for companies looking to store and distribute products, among these:
Cost Savings - Enlisting public warehousing services saves time, money, and resources—enabling you to reduce infrastructure, preserve profit margins, and improve efficiencies the longer you store your inventories.
Flexibility - Store your goods for several weeks or years, typically on a month-to-month basis, with a centralized hub enabling you to maximize productivity and strategize the most effective distribution and logistics plans.
Security - Public warehousing facilities keep your products safe and secure for the duration of their stay—additionally providing that all-important peace of mind.
Convenience - Selecting a public warehouse most aligned with your geographical distribution needs and customer base cuts down on transportation costs while facilitating faster, smoother administration and order fulfillment.
Organization - Associated services such as inventory and logistical support helps keep track of your goods and streamlines the intake and delivery process, better positioning you for success in achieving your goals.
Warehousing space is also in high demand.
This trend is predicted to continue into the foreseeable future, as the U.S. economy reopens from novel coronavirus (COVID-19) lockdown, and more and more consumers opt for the convenience of online purchases and home deliveries via their smartphones, reports Los Angeles-based commercial real estate services firm CBRE. The latter repositioning in consumer behavior is also driving the mass conversion of previous retail space into warehouses and distribution centers.
"As the U.S. economy restarts, adjustments to business supply chains will increase the demand for warehouse space," reads a May 2020 CBRE analysis. "The rising use of e-commerce is expected to create additional warehouse demand as consumers continue social distancing even after states and cities reopen their economies."
"Shifting consumer shopping preferences for e-commerce and in-store omnichannel platforms have caused developers and users to convert some vacant retail properties to industrial/logistics space," states another study by the firm. "The retail-to-industrial conversions can face challenges on an individual-site basis from competing uses, zoning restrictions and increasing land/construction costs. But this trend will continue to grow as the balance between brick-and-mortar retail and e-commerce shifts to necessitate more logistics space and less physical retail space."
Conveniently based in Houston, Texas near the Port of Houston, all major highways, and the city's airports, American Warehouses has more than 70 years of experience providing strategically located, state-of-the-art public warehousing space for a wide range of clients and industries.
Additional services include inventory support, labeling, stretch-wrapping, repalletizing, order fulfillment, and more. We boast 825,000 square feet of indoor and outdoor storage space. We're equipped to handle hazardous chemicals and any other dangerous or sensitive materials, and we utilize our advanced Warehouse Management System to maximize efficiencies and provide the highest caliber of service.
FOR MORE THAN 70 YEARS, AMERICAN WAREHOUSES HAS EXCEEDED CUSTOMER EXPECTATIONS THANKS TO OUR STRATEGIC LOCATION, ROBUST SAFETY AND SECURITY MEASURES, RESPONSIVE CUSTOMER SERVICE, NUMEROUS STORAGE OPTIONS, CUSTOM WAREHOUSE MANAGEMENT SYSTEM, AND MORE. CONTACT US TODAY.