Evonik Industries Enjoys Long-Standing Partnership with American Warehouses
By American Warehouses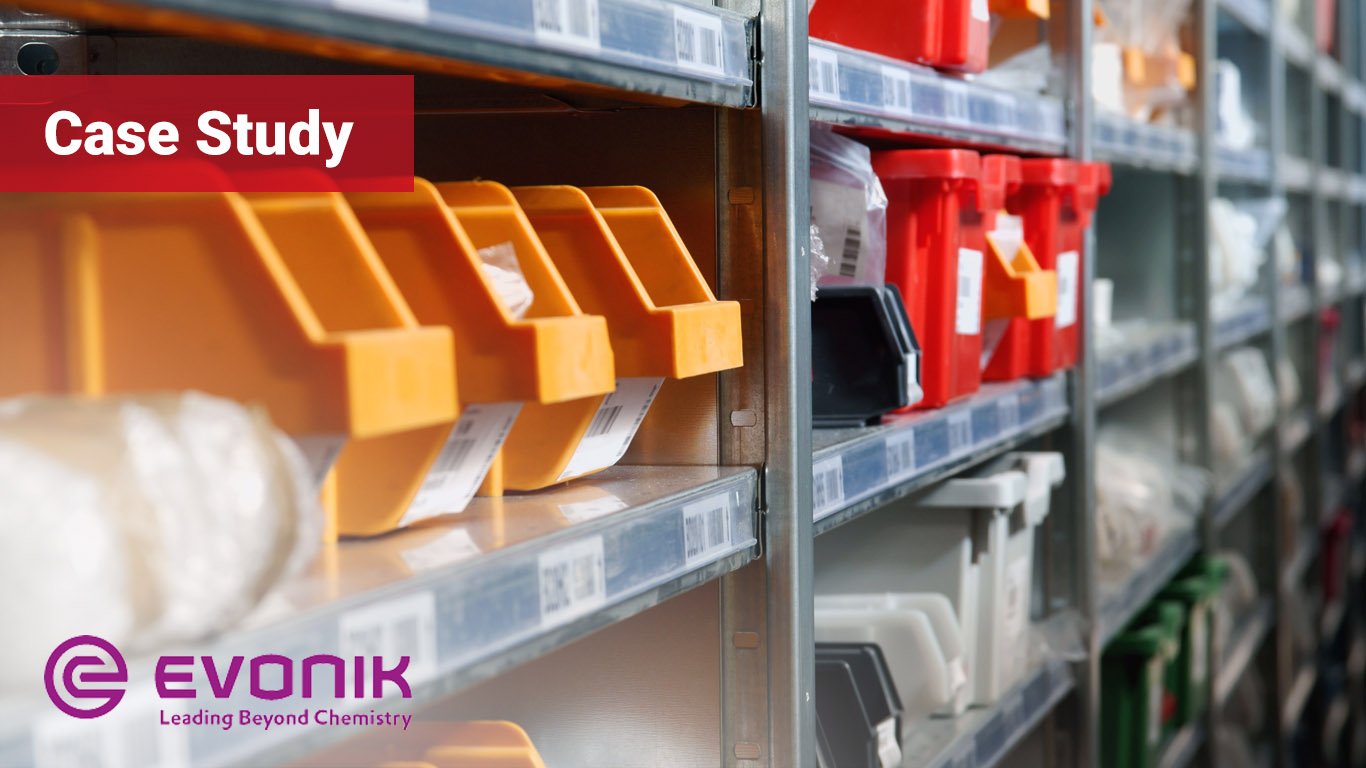 Ed Martin of Evonik Industries points to American Warehouses as a trusted logistics partner, committed to customer satisfaction, personalized service, and cost-effective operations.
A Satisfied Customer
Evonik has made its name as one of the world's leading specialty chemical companies, with products and solutions covering a wide spectrum of industries: agriculture; automotive, transportation and machinery; coatings, paints and printings; construction; electronics and telecommunication; environment and utilities; food, feed and beverages; home, lifestyle and personal care; metals, mining, oil and gas; pharma and healthcare; plastics and rubber; pulp, paper and packaging, and more.
So how did this multibillion-dollar corporation based in Germany come to partner with Houston's own American Warehouses for its storage needs?
The AW Connection
In January of 2017, Evonik Industries completed its acquisition of the U.S.-based Air Products, Inc., a specialty additives business, a transaction which paved the way for the merging of the two entities. Air Products, having enjoyed a successful 30-year partnership with AW as its trusted third party warehousing facility, saw fit to recommend a continuation of these stellar services, a relationship which remains fruitful to this day.
As Ed Martin, Evonik, Logistics & Warehouse Specialist, North America attests, the team at American Warehouses is more than willing to readily extend itself to all clients in order to ensure their complete satisfaction. "They will open up on a Saturday or Sunday if need be…and they have," he says, recalling a recent situation which called upon AW to quickly accommodate 10 full trailer-loads of freight from a plant that needed to declutter its own warehouse immediately.
This is not an isolated case, however, as indicated by the list of instances where the staff has gone above and beyond to meet all requests in similar fashion. "Ultimately, everything is tied in to satisfying their customers, so we can satisfy ours," Martin says.
The AW Difference
As any number of strategic partners will echo, American Warehouses is well-positioned to assist with all unique inventory management needs. They pride themselves on a fair pricing structure, optimal proximity to the downtown Houston area and all major transportation hubs, and an experienced, veteran staff committed to assist in streamlining shipping and warehousing operations.
---

Contact American Warehouses
to learn more about how their custom service offerings can work for you.