Optimize Communication With the AWI Informational Circular
By American Warehouses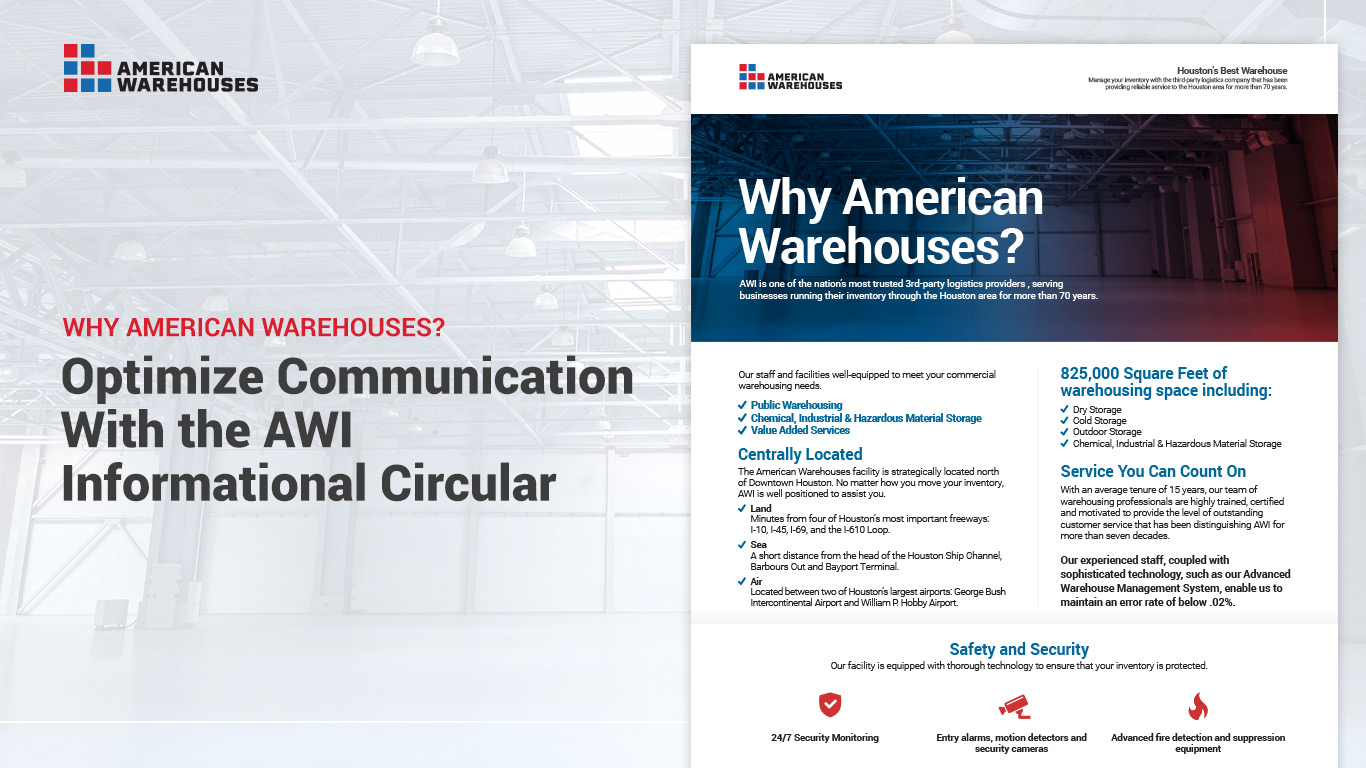 In any business, teams work most effectively when its members are able to communicate clearly about its operations and goals. That can be difficult, though, when important decisions are being made every day and time is limited.
That's why American Warehouses sought to make the process of selecting a third party logistics partner as simple as possible with a convenient document to guide discussion.
The AWI Informational Circular compiles the top-level services and major benefits to working with Houston's best warehouse into one, concise page to share with any participants in the decision making process. This file is suitable for both printing and digital distribution to ensure convenient access by everyone involved in order to have a productive discussion regarding this important aspect of your supply chain management – at no cost to you.
Get your free download by filling out the form below and share with your team why working with American Warehouses is the right move for your organization.