Case Study: American Warehouses Reduces Storage Costs & Streamlines the Warehousing Process for Clariant Corporation
By American Warehouses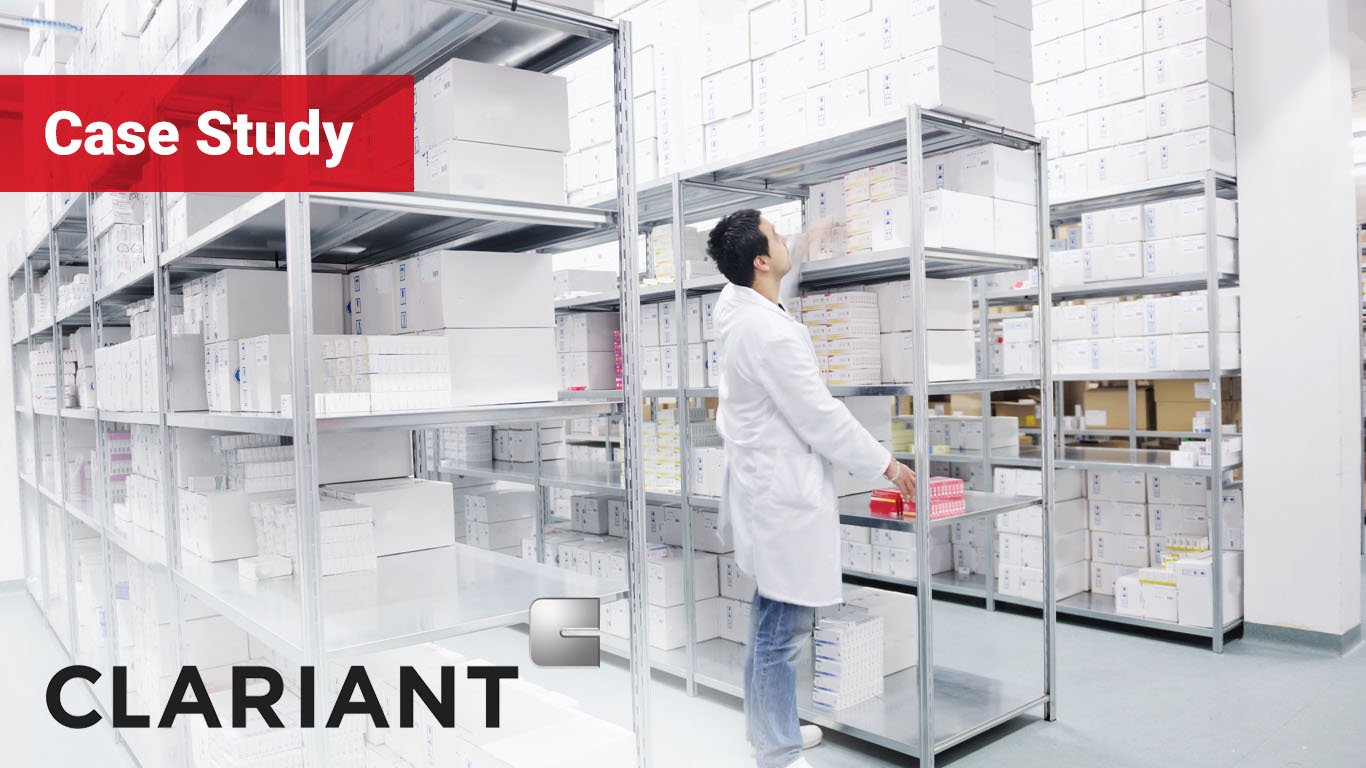 Synopsis
Clariant Corporation Operations Manager Keith Pennington explains how the company's strategic partnership with American Warehouses reduced transportation and storage costs and simplified the warehousing process.
Clariant Corporation Background
The Clariant Corporation is a subsidiary of Swiss specialty chemical producer Clariant AG. Clariant Corporation has manufacturing facilities and service centers throughout North America and oversees operations of six business units—additives, catalysts, functional minerals, industrial and consumer specialties, and new business—in the United States and Canada. The company provides specialty chemicals to customers in the agriculture, automotive, plastics, polymers, printing, and textiles industries.
Clariant Corporation began working with American Warehouses, one of the largest and most organized chemical, industrial, and hazardous material storage facilities in Houston, TX, in 2007. The company has continued to work with American Warehouses for the past 14 years, storing an average of 6 million pounds of paint pigment and surfactants.


An Extension of Clariant
Clariant Corporation Operations Manager Keith Pennington sees the American Warehouses team as an extension of his company. He knows the warehouse supervisors and trusts them to share his high standards in protecting the products before shipment.
"We consider American Warehouses our strategic partner because of the relationships we have with everybody there," Pennington explained. "We've had two supervisors in the warehouse the entire time we've worked with American Warehouses. We haven't had to deal with different customer service representatives and turnovers. We don't have to worry about the products. It's just seamless. I would say some of their folks know our products better than we do. The longevity of the employees is what keeps us there."


A Strategic Location
American Warehouses' strategic location in close proximity to all major highways, airways, and railroads in Houston, TX, has been helpful for the Clariant Corporation, explained Pennington. Clariant Corporation is able to provide storage for its Clariant Mexico and Clear Lake plants, making American Warehouses vital in providing warehousing for its southern region operations.


Cost Savings, Streamlined Processes & Real-Time Inventory Access
When Clariant Corporation needed to have weekly product transfers performed by a third-party service provider—which would have required additional transportation costs—American Warehouses allowed the third-party company to come into the Houston warehouse to provide the service.
"We bring another third party company into their facility, and that company uses American Warehouses' equipment and space," said Pennington. "They allow it to happen and they don't make any money off of it. And it saved us a lot of money. In the past, we would have to bring it to another company to do the drumming, then move it from there to American Warehouses and it would add more freight costs."
In addition to helping Clariant Corporation save money on freight costs, American Warehouses has ensured the company has real-time access to their inventory. American Warehouses allows Clariant Corporation to maintain their own systems and printers in the facility.


Why American Warehouses
Pennington describes American Warehouses as a low-cost, flexible strategic partner that is integral to their supply chain. Not only does American Warehouses offer convenience to Houston's largest transportation hubs, the public warehouse provides chemical storage, a tenured and trusted team, top-tier safety and security protocols, and an advanced warehousing management system.


---
Let American Warehouses take care of your storage needs today
.