The Role of Warehousing in Supply Chain Management
By American Warehouses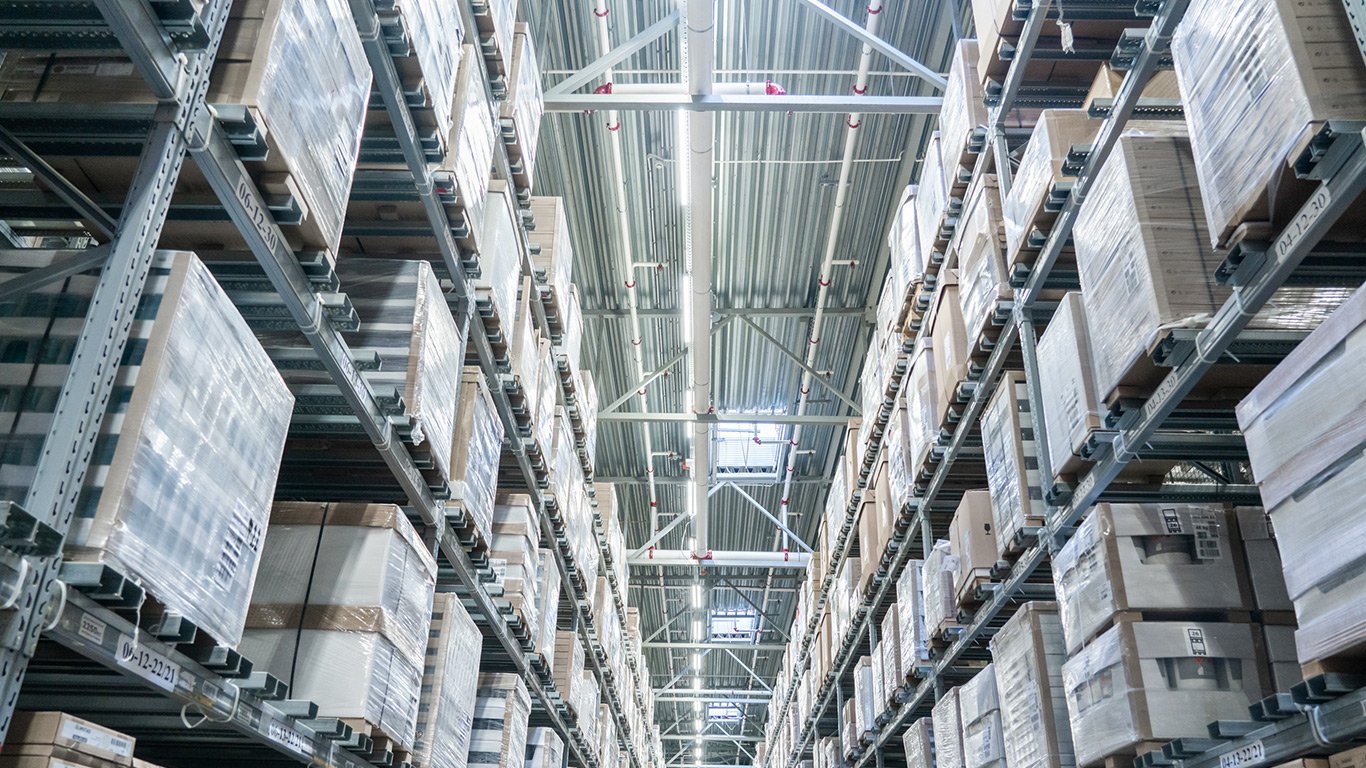 Supply chain management's goal is to maintain an uninterrupted flow of goods, from the collection of raw materials to manufacture to distribution of the final product. When it comes to managing all the moving parts, warehousing plays an important role in streamlining the supply chain.
Too many factors can interrupt your supply chain and delay final deliveries, which is why you should take extra care picking the right warehouse. If you take advantage of all that warehousing has to offer, you can improve your supply chain's efficiency. Here's how.
Location
In life, location is everything. When it comes to supply chain management, a warehouse's location is even more crucial, as it can make or break your supply chain.
When picking a warehouse, you need to ask:
Is the warehouse near a port of entry?
Is it near major transportation hubs, like airports and highways?
How quickly can I get my products from port to warehouse to the road?
Where is the warehouse in relation to point of entry and the end-location of my products?
To maintain the flow of goods and prevent interruptions to distribution, you should look for a warehouse that is strategically located along your supply route. You want to ensure you can quickly get your goods to the warehouse and eventually to a transportation hub (be it an airport, a seaport, or a highway) that will take them to their final destination. Choose wrong, and you're adding time to your delivery schedule.
Services
Some warehouses only offer storage, and others require strict contracts that require you to store a minimum number of goods for a certain amount of time. Look for a warehouse that offers flexible scheduling and value-added services so you can repack supplies for the next step of distribution, label and divide based on where each shipment is going, and more. That will save you time and money.
In other words: streamline the process and operate efficiently.
Here's what to look for.
Public warehousing
Look for a warehouse that offers flexible contracts and space so you can store as much or as little as you want, only for the time that you need—no longer.
Packing and repacking
Some of the most important services warehouses can offer in order to optimize supply chains are:
Repackaging (breaking down your supply into smaller groupings based on where final shipments are going)
Repalletizing (moving goods to new pallets for final shipments)
Stretch-wrapping (to keep goods safe as they make their way to their final destination)
Labeling
Labeling for the recipients of your goods is a value-added service that can save you time and energy and makes your shipments ready for their final recipients without you having to lift a finger.
Storage
Depending on what goods you're transporting, you may need temperature-controlled storage. Or perhaps you have delicate chemicals that need special storage, or you're moving a type of resin that cannot be stored next to certain chemicals found in common cleaning agents.
Look for a warehouse that uses an advanced warehouse management system (WMS) that allows them to track which goods are stored where and optimize inbound and outbound shipments. When you find a warehouse that uses an advanced WMS, you know you're working with a company that will keep your supply chain going.
American Warehouses is a public warehouse conveniently located near Houston's seaport, airport, and highways. We provide the best service in the business, including value-added services and a custom advanced WMS that ensures your goods are safe, secure, and get to where they need to go. Contact us to learn more.