What to Look for in a Dependable Chemical Warehouse
By American Warehouses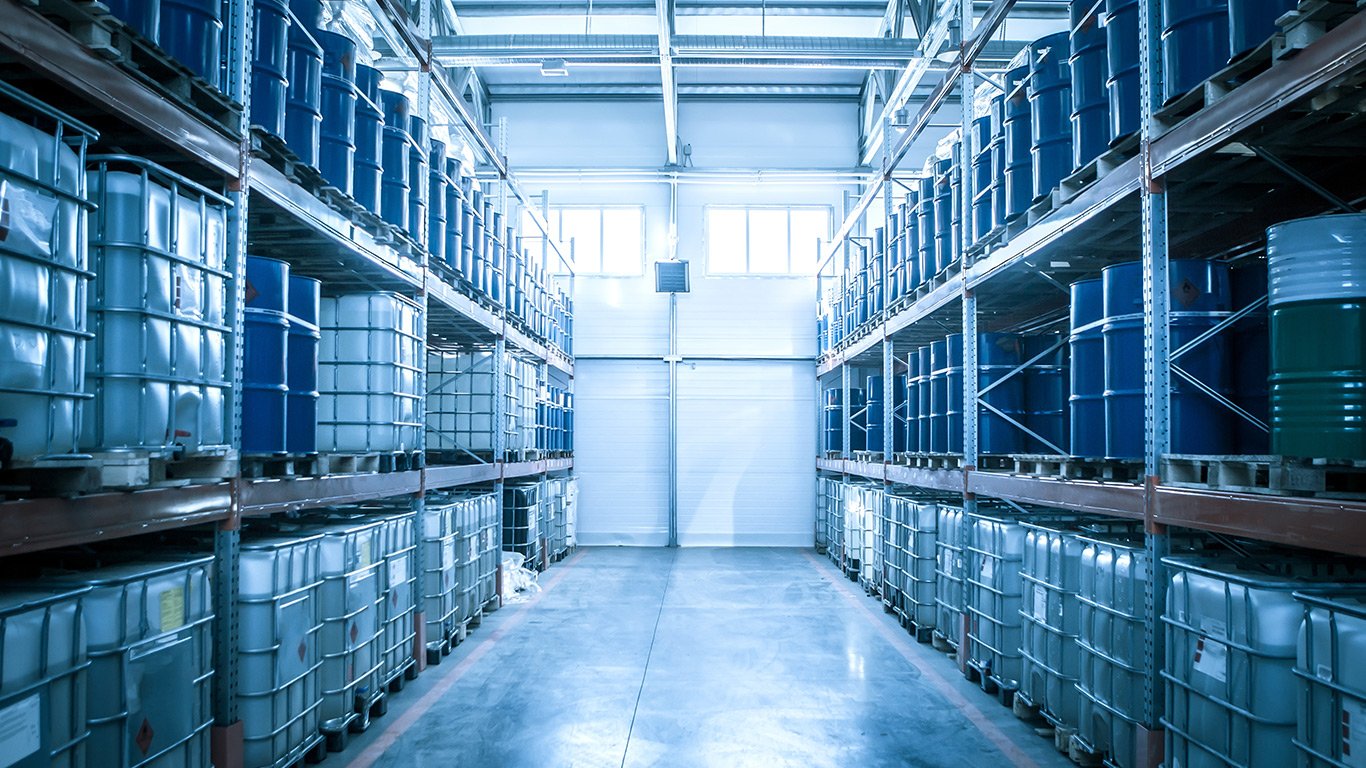 When working with a warehousing company, dependability is always a top priority, regardless of the type of inventory being stored. However, the desire for reliability takes on greater importance when its chemicals or other industrial materials that require storing.
Below are important quality control features to consider, along with key questions to ask, that will make selecting the appropriate chemical warehouse much easier.
Quality Policy:
If you're in the market for a warehouse to store industrial inventories, inquire about the facility's quality policy to ensure products will be handled with the utmost care. The quality policy assures clients that the company will meet or exceed expectations; provide high-quality service; follow federal, state, and local laws and regulations; and prioritize the health and safety of employees, customers and the community.
For facilities that handle chemical and industrial materials, this policy should not only demonstrate a commitment to upholding current storage standards, but also a proactive approach to identify ways to improve how its inventories are handled.
In addition to outlining the company's objectives, the policy should also detail how it will meet them. For example, a company may aspire to deliver 100 percent of inventory back to customers undamaged, and reach this goal by implementing a warehouse management system.
American Warehouses in Houston, Texas is committed to providing its customers with the same superior service it has maintained for the last 70 years.
Employee retention:
Another characteristic of a dependable chemical warehouse is the average tenure of its employees. Maintaining standards, both governmental and beyond, is most successful when they are implemented by an experienced staff. On the other hand, high employee turnover means frequently having to train new workers in the company's specific protocol. But a cohesive warehouse that retains its workforce year after year, means the majority of the staff is well-versed in the company's processes.
American Warehouses, for example, has an average employee tenure of 15 years–among the highest of Houston's warehousing companies–and continuously updates its team on the latest standards to build on their existing knowledge.
An experienced response team:
You know you've gone into business with a reputable chemical warehouse when the company is transparent about how it responds to chemical-related incidents. Some warehouses may employ an internal emergency response team that can respond to the site and minimize any issues. Although these events are exceedingly rare, it's vital you inquire whether a potential warehouse has an on-site team or relies on a third-party vendor to resolve any problems. If the warehouse partners with an outside organization, make sure you gather information about that company so you can conduct research to confirm its reputation.
American Warehouses has an on-site response team through OMI Environmental Solutions, a professional spill response company that's been serving its clients for more than 40 years.
Key security measures:
Maintaining dependability in chemical warehousing goes beyond the measures to prevent incidents within the facility. It's also a matter of protecting such inventory from external threats by implementing robust security measures.
Dependable chemical warehouses utilize the following practices:
24/7 security monitoring
Full perimeter fencing
Entry alarms and motion detectors
Comprehensive cyber security
To learn more about WHAT American Warehouses can do to improve your chemical and industrial material storage needs, Contact Us today.