Reducing Your Houston Storage Costs With AWI
By American Warehouses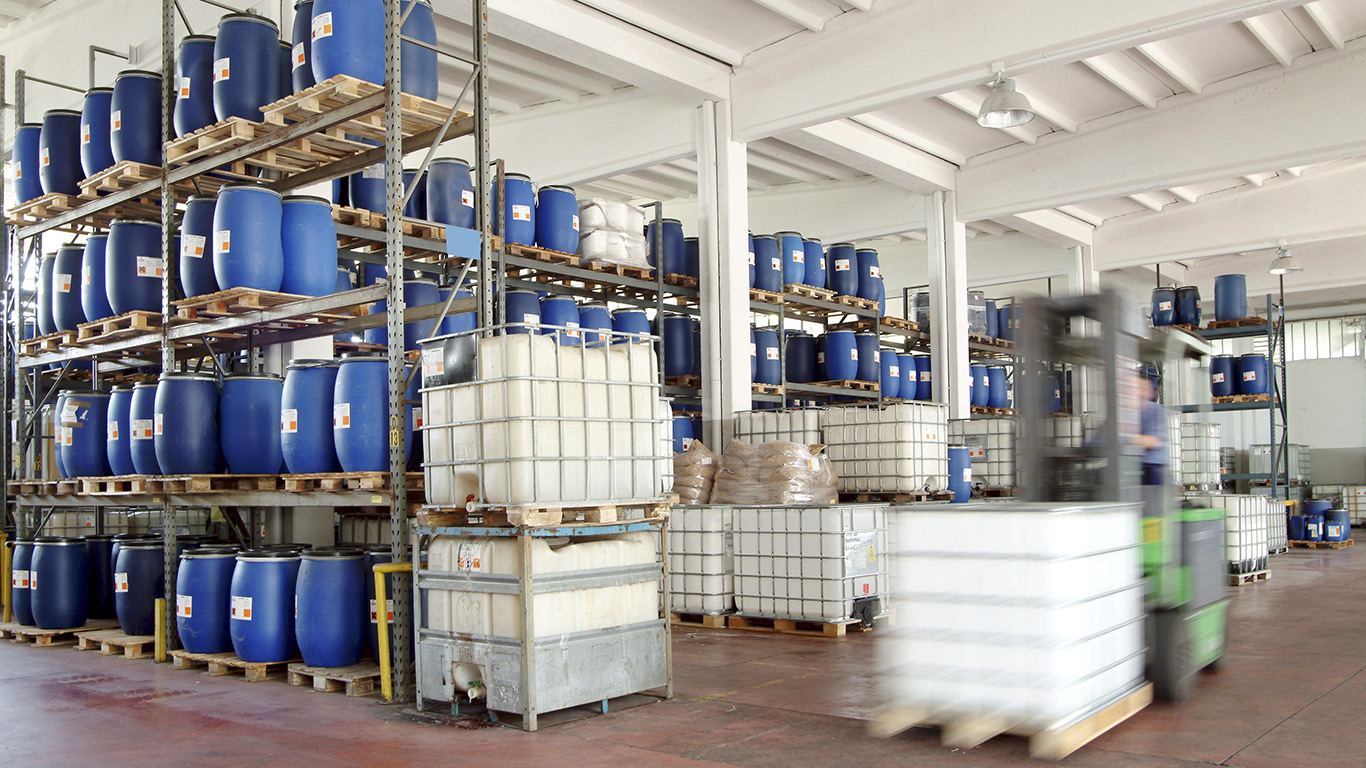 It's difficult to overstate the impact of the novel coronavirus (COVID-19) pandemic on the global economy. Despite central banks' best efforts, markets remain volatile, with manufacturing, oil and gas, and consumer goods among the worst-hit sectors.
A recent analysis by the nonprofit think tank Foreign Policy Research Institute titled "The Effect of COVID-19 on the U.S. Economy" outlines the grim situation. It states that while consumption accounts for 70 percent of America's gross domestic product (GDP), the pandemic has caused an unprecedented slowdown "as businesses close and as households hold off on major purchases as they worry about their finances and their jobs."
Manufacturing, which accounts for 11 percent of U.S. GDP, the study continues, has experienced disruptions thanks to the shutdown of global supply chains and factories, a trend which is expected to continue as the pandemic rages on. This will have an outsized impact on chemical manufacturing, warns multinational professional services network PwC.
The oil and gas sector has also sustained incredibly sharp price reductions, documents a recent outlook analysis by the U.S. Energy Information Administration.
Such factors create economic conditions that sideline inventories, and will prevent manufacturers from keeping up with demand once consumer spending inevitably rebounds.
The solution? Store your goods until the market recovers.
Reduce your storage costs and wait out potentially disastrous pricing drops by relying on a low-cost public warehouse provider such as American Warehouses.
Why American Warehouses?
We are conveniently located adjacent to several major highways, and only 15 minutes from Houston's port and airports, saving you transportation costs.
Our 825,000-square-foot warehouse is temperature-controlled, carefully organized, and secure, with both indoor and outdoor spaces.
We have 400,000 square feet of hazardous chemical storage and 50,000 square feet of flammable storage, so we can safely and securely house whatever hazardous goods you have, especially oil, gas, and chemicals.
We use a custom-built advanced warehouse management system to track more than 18,000 SKUs, meaning we always know where and how your goods are stored.
We offer flexible options, enabling you to store your goods for as long as the market demands.
Warehousing can save money while you wait for the market to stabilize. Choosing American Warehouses, a low-cost, public warehouse provider that doesn't skimp on quality, will help you save even more time, money, and worry.
To learn more about how American Warehouses has been saving our customers money for more than 70 years, contact us today.