Houston: A Hub for Logistics & Warehousing
By American Warehouses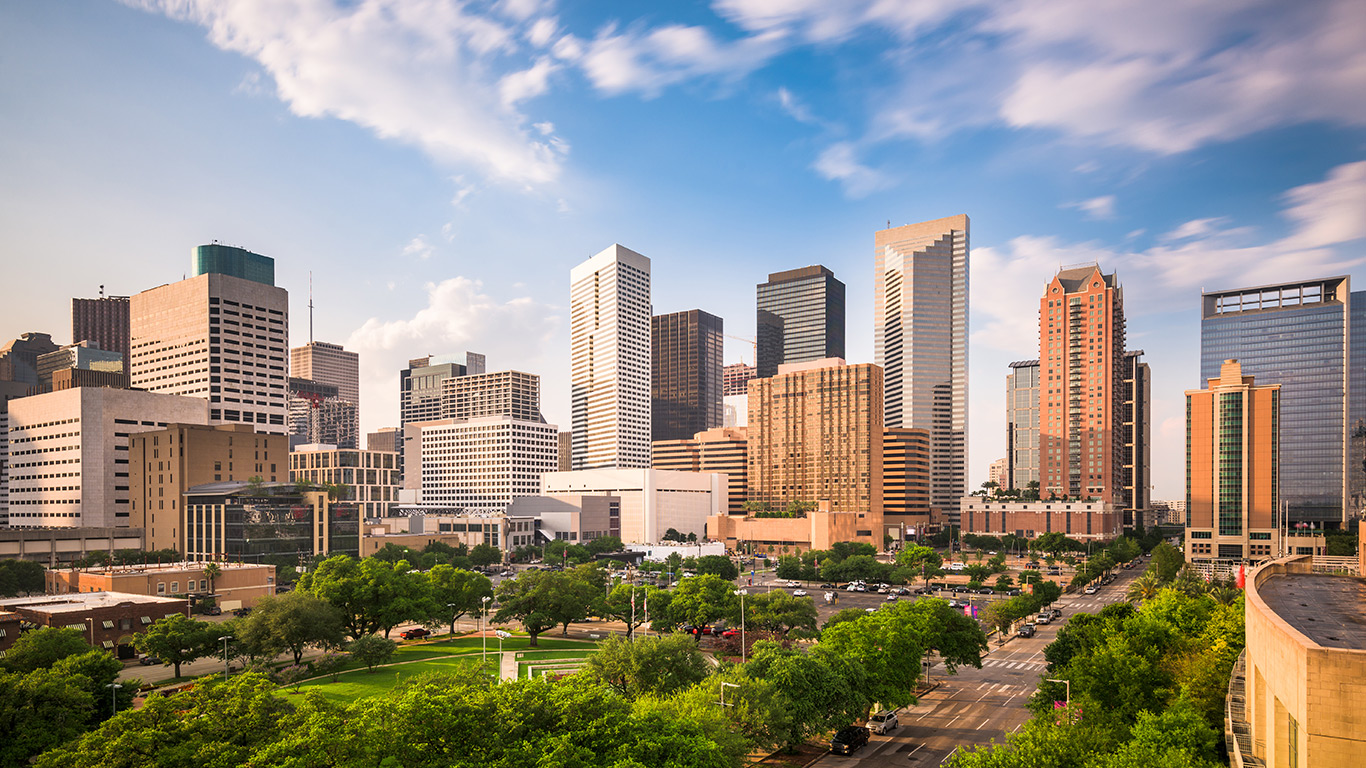 Houston has always been a logistics powerhouse, and the largest city in Texas is fast becoming the place for warehousing. Its location near the water and abundance of transportation infrastructure have even enabled the fourth-most-populous U.S. city and largest in Texas to expand trade with foreign countries. With many shipments in and out of the city by land, sea and air, a wide range of domestic and international companies are on the hunt for the very best warehouse space to store goods.
"With its central geographic location and strong network of logistical and distribution channels, Houston is an ideal hub for companies that need national distribution for their products," the economic development organization Greater Houston Partnership said in a statement. "As the sixth largest industrial market in the nation, Houston is highly competitive when it comes to industrial space for manufacturing, logistics and warehouse/distribution."
Houston as a Hub
The discovery of oil in 1901 and opening of the Houston Ship Channel in 1914 set the city on a path for logistics success. Today, it's a major player in the movement of goods, from plastics to gasoline.
The Present
In 2006, Houston was named the second-most logistics-friendly city in the United States, and in 2013, it ranked among the top five United States logistics cities. Major highways, rail lines, airports, and seaports enable companies based in Houston to reach 50 percent of the American population within a 1,000-mile radius.
Houston's top trading partners include Mexico, China, Brazil, South Korea, Netherlands, India, Germany, Japan, United Kingdom, and Colombia. According to the Greater Houston Partnership, the city had $234 billion in total trade in 2018.
The Railroads
With three Class I railways—the Union Pacific Railroad; the Burlington, Northern, and Santa Fe Railroad; and the Kansas City Southern Railway—and about 24 rail yards in the region, Houston boasts more than 800 miles of track. In 2004, nearly 130 million tons were shipped by train.
The Seaport
The Port of Houston is a 52-mile ship channel that handles 70 percent of all goods that move through the Gulf of Mexico. In 2018, the port saw 200 million short tons of cargo, and accounted for 61.3 percent ($159.8 billion) of Texas' seaport trade. Oil and gasoline are both top imports and exports. Other major exports include plastics, petroleum gases, heavy machine parts, and wheat, while the main commodities coming in are motor vehicles, iron tubes and pipes, and aluminum.
The Highways
Houston has more than 20 highway systems, including major freeways such as I-10, I-45, I-65, and the I-610 Loop.
The Airports
Houston is home to two airports: George Bush International Airport and William P. Hobby Airport. Through air, Houston does most of its foreign trade with Europe (44,302.9 metric tons of imports and 37,871.7 metric tons of exports in 2018), followed by Asia, the Middle East, the Americas, and Africa. Air cargo in 2018 totaled 205,652.4 metric tons at $13.2 billion.
The Future
The city of Houston is looking to expand and improve its infrastructure to accommodate its growing number of imports and exports.
After the completion of the Panama Canal expansion project in 2016, the Port of Houston is ready to commence its own development plan. In 2021, the port is set to begin dredging to widen the channel from 530 feet to 700 feet, so it can handle the larger vessels being built today.
According to the Texas Department of Transportation, the Katy Freeway and SH-249 will be expanded, while U.S. 290 will receive enhancements. There is also a North Houston Highway Improvement Project underway to combat congestion in the area.
As Houston continues to thrive as a logistics hub, American Warehouses will maintain the high-quality storage services it has provided for the past 70 years. The third-party logistics provider offers public warehousing for commercial goods, chemical and hazardous material storage, and value added services to businesses looking to warehouse their products before exporting or after importing.
To learn more about how American Warehouses provides the best services in the logistics hub, Contact Us today.