What Are the Costs of Warehousing in Houston?
By American Warehouses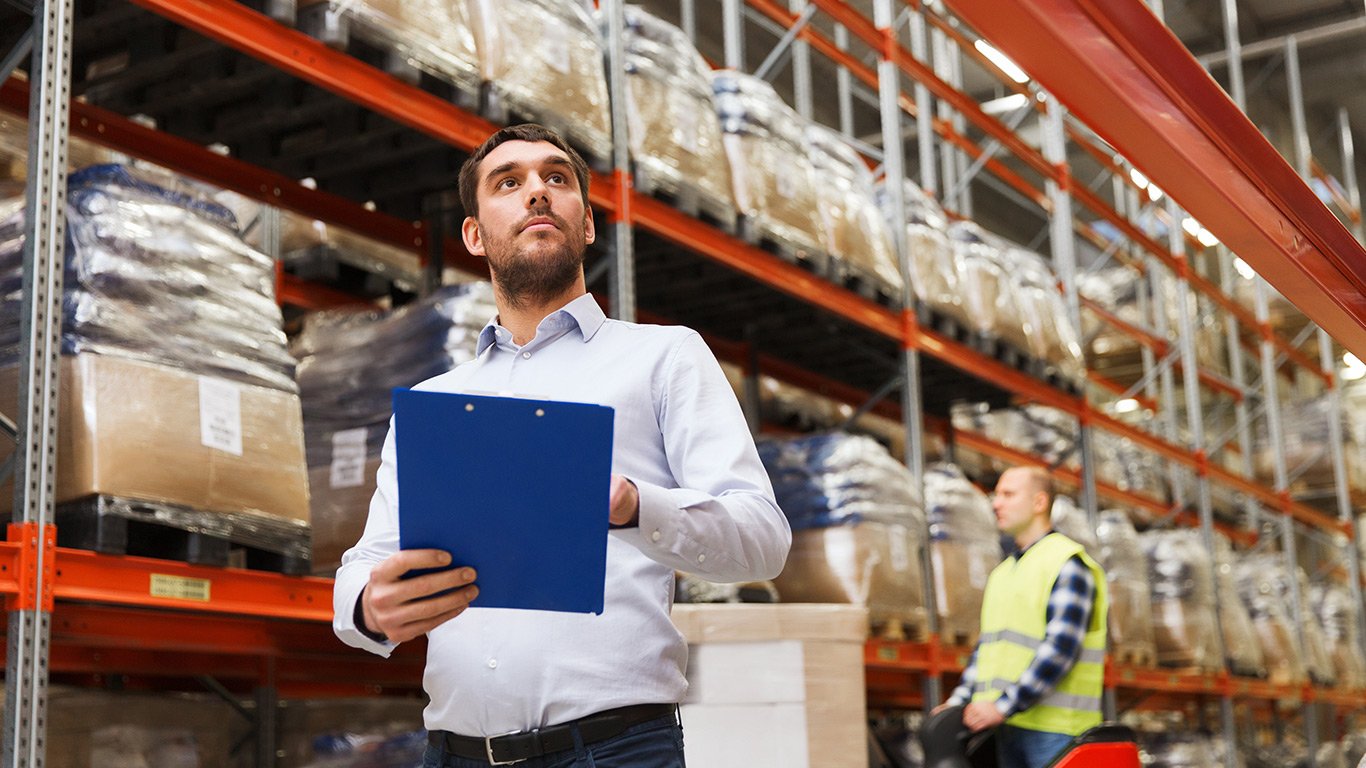 The cost of storing goods in a Houston warehouse is more complex than allotting a simple dollar amount. There is no set pricing structure for all Houston, Texas warehouses, nor a single factor affecting such expenses.
These are determined by multiple variables, including: location, ownership, type of storage, length of time, amount of inventory to be stored, type of products, and any value-added services. All work together to create a unique pricing strategy for each warehouse and customer.
If you would like to find out how much it would cost to store your commercial inventory with American Warehouses, contact us today.
Factors Affecting Houston Warehouse Costs
Location
A facility's location plays a significant role in determining the price of housing goods.
If a warehouse is centralized, there may be savings on trucking and other shipping methods. With easy access to major highways, railroads, seaports, and airports, associated costs may be reduced, as drivers will have a shorter commute.
Farther distances also mean greater demand for truck drivers, a career currently experiencing a shortage predicted to double in the coming decade. Driver wages have been increased to entice the younger generation to consider truck driving as a career option. These two trends show how important it is to choose a warehouse with a centralized location, to minimize the distance goods travel and reduce Houston warehouse costs.
The average traffic volume and peak hours along the highways near the facility can also affect Houston warehouse costs. The longer truck drivers spend stuck in traffic, the more fuel consumption, wasted time, and accident rates—making costs surge.
When facilities are located adjacent to seaports, overhead costs tend to be higher due to ease of access. Warehouses more inland, but just a quick trip on the highway, can be cost-effective options for those looking to store goods shipped in from the water.
American Warehouses, for instance, is located just minutes away from four of Houston's major freeways, including I-10, I-45, I-69, and the I-610 Loop; between two of the city's largest airports, George Bush Intercontinental Airport and William P. Hobby Airport; and a few miles from Houston Ship Channel, Barbours Cut, and Bayport Terminal. American Warehouses also owns rail spurs, with direct connections to the Union Pacific Railroad. Our centralized location reduces transportation costs.
Ownership
Houston warehouse costs also depend on facility ownership. If the warehouse is leased or rented, there are more overhead costs, including possible increases, meaning the price of storing in that facility may soar.
If the logistics company owns its facility, these are less, decreasing storage expenses. This gives a warehouse company greater control and flexibility with operations and design. There are also potential tax advantages, more fixed costs, additional income potential, capital gain, and equity, which means reduced costs for the consumer.
American Warehouses owns its Houston, Texas facility, so there are less overhead costs incorporated into the price of storage, and total control.
Storage Type, Duration & Volume
There are three methods of storing products in a warehouse, all with a different pricing system. These include:
Pallet Storage: The standard pallet, product packaged together in bulk, is 48" x 40". When pricing out, a facility will total the number of pallets during each month and charge per pallet, per month. Usually, pallet storage can run from $6 to $15 per pallet, per month.
Cubic Footage Storage: This method charges companies per cubic footage used in the warehouse, and typically ranges from 25 cents to 45 cents per cubic foot, per month.
Square Footage Storage: The company is charged price per square foot or the actual space used, depending on the contract.
Type of storage, volume or units stored or space taken up by units, and storage time work in conjunction to affect Houston warehouse costs. The pricing of each of these methods is directly impacted by the volume of product being stored and length of time in the facility. The more goods and longer the duration, the more expensive.
Products Stored
Public warehousing and chemical, industrial, and hazardous materials storage have two distinct price points. Some warehouses may only focus on housing one type of product, while others may welcome more. When choosing a Houston warehouse, decide which products require storage, now and in the future to avoid outgrowing the facility.
Chemical, industrial, and hazardous materials storage will be more expensive than public warehousing costs of those non-chemical and non-hazardous. This is due to greater safety measures for the former, such as sprinkler coverage with boosted pressure and a foam suppression system in flammable areas, and universal containment. Additional warehouse costs also include an onsite hazardous materials emergency response team working in conjunction with an environmental response team.
American Warehouses can accommodate rubber products, plastics, resins, and pigments in its 825,000-square-foot facility, along with dry, cold and outdoor storage. We have the facility, equipment, and experience to be one of the few warehouses in the Houston area to store chemical, industrial, and hazardous materials.
Value-Added Services
It's best to figure out if your company needs more than just storage, as value-added services can drive up Houston warehouse costs. However, these may be necessary to make storage or outbounding processes easier and take some of the burden off the customer.
Value-added services may include:
Order preparation: rebanding, repalletizing, or stretch wrapping goods before shipment
Labeling: adding labels, whether naming, branding, or other product information to inventory
Order fulfillment: prepping products for shipment
Kitting: grouping and packaging related items together as a unit
Order picking: pulling multiple different items to fulfill a customer order
American Warehouses does more than just store goods. Our facility provides value-added services including order preparation (rebanding, repalletizing, or stretch wrapping goods), labeling (with branding, naming, or product information), and order fulfillment. Although these increase the Houston warehouse cost, it's important to think about which services would be beneficial for your company to incorporate in its budgeted storage expenses.
American Warehouses has been offering storage services to the Houston community for more than 70 years. Contact us to learn more.