Increased Shipping Creates Higher Demand for Houston Warehousing
By American Warehouses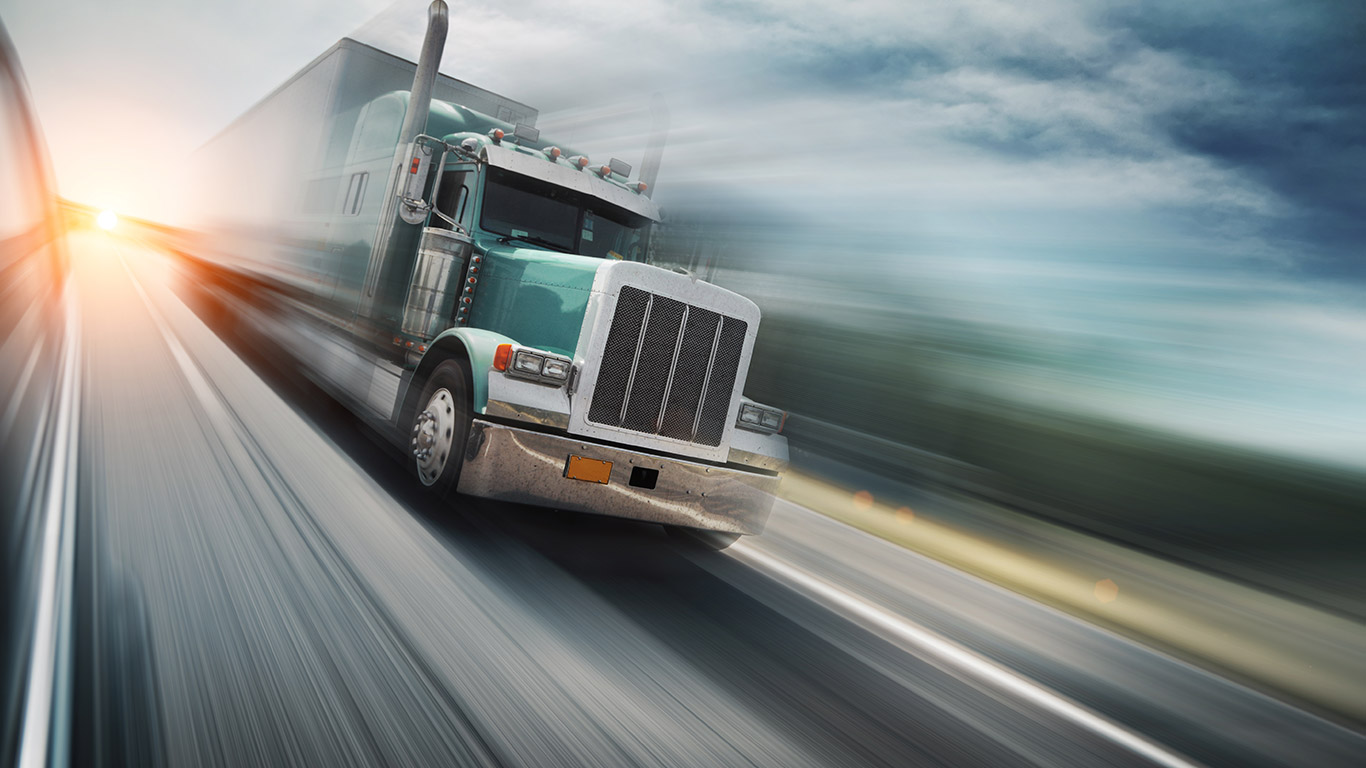 With record-high volumes of merchandise imported and exported to and from Houston via land, sea, air and rail, companies constantly need to store products, either before departure or upon arrival. As this continues far into the foreseeable future, so too will the construction of warehouses to meet these growing demands, driven by population growth, a rise in e-commerce, and other factors.
"Houston has seen growth in the warehouse sector as a paradigm shift in the industry has taken place," explains Regina Lindsey, vice president of economic development for nonprofit Economic Alliance Houston Port Region. "Houston, and specifically the port region, provides excellent infrastructure and proximity to markets. The road structure, rail and port offer ease of access necessary for moving product to market."
Warehouse Market Stats
According to the economic development group Greater Houston Partnership, the city has the fifth largest warehouse and distribution inventory in the United States, as stock has grown from less than 300,000 square feet to more than 360,000 square feet in 10 years. Those goods fill about 4,600 transportation and warehousing establishments.
Of course, an increase in stock requires more storage and distribution facilities. The Houston Chronicle reports 25 of 27 industrial buildings finished in fourth quarter 2016 were warehouse and distribution spaces. In 2018, 63 industrial buildings were underway in the area, according to the Texas-based real estate media outlet Realty News Report. In the third quarter of 2019, 13.3 to 18.5 million square feet of industrial space were under construction.
A 2017 Houston Chronicle article titled "Houston Industrial Market Shines, While Office Vacancy Keeps Rising" reported industrial vacancy declined from 5.6 to 5.5 percent between 2016 and 2017.
Reasons for Demand
Warehousing demand is at an all-time high in Houston due to the following:
Rise in E-Commerce
E-commerce and population growth go hand in hand. As companies try to gain access to consumer populations at lower shipping costs and a sizeable workforce, large cities are the premier places to store such goods.
According to the U.S. Census Bureau, e-commerce sales increased 16.9 percent from 2018 to 2019, across the nation. Because of Houston's strategic location, multiple e-commerce companies, including Amazon—with two distribution facilities there—have flocked to the city and its surrounding areas. Amazon's same-day service is an advantage over traditional retailers in the area, according to an article by Houston Public Media.
Population Growth
With an estimated population of 2.3 million, Houston was the fourth most populous city in the United States in 2018. Its largest increase—232,000 people—came between 2010 and 2018. The Greater Houston area (Houston-TheWoodlands-Sugar Land) reached approximately 7 million in the latter, a nearly 92,000-person increase in one year. This area is expected to exceed 7.1 million by 2020.
This growing populace provides a vast workforce for storage and distribution facilities, further making Houston a warehousing hub. In November 2019, eight out of every 10 of the 19,000 jobs posted in the Houston area were in the retail and warehousing industries. Within just the last year, Houston added 85,500 jobs.
The warehousing, distribution, and utilities industry in Houston employs approximately 148,000, and has seen a growth of 3.8 percent from 2008 to 2018, states a 2018 Houston Economic Highlights report by the Greater Houston Partnership. Employment grew by 3.2 percent from 2013 to 2017, accounting for 4.4 percent of the total employment in the area, according to commercial real estate and investment research group CBRE Research.
Increase in Imports & Exports
In 2018, Houston's total trade was valued at a whopping $234 billion, and $196.1 billion in shipments were handled. Market data and content forum FreightWaves reported 2019 imports up 8.4 percent from the previous year, and exports growing at a faster rate—with a 15-percent increase—due to petrochemicals.
A 2017 Houston Chronicle article titled "Demand for Warehouses Rises, Fueled by Population Growth, Online Shopping," for example, chronicles other significant developments fueling the warehousing boom: the local production, packaging and shipping of plastic resins, and expansion of its port's two container terminals.
To keep imports and exports on the rise, Houston is marketing itself as an all-water alternative for Asia's exporters to reach Midwest markets, according to FreightWaves. The Port of Houston is looking to widen its channel, so larger vessels can pass through and the city doesn't miss out on the 10,000, 20-foot equivalent units (TEUs) or higher. Also, future highway improvement projects are poised to enhance congested roadways.
Testament to the port's growing role has been the construction or leasing of large distribution centers in Houston by retailers such as Wal-Mart, Advanced Auto Parts, Serta, Ikea, Home Depot, Floor and Decor, Ford, Office Max, and more, reports the Houston Chronicle.
Benefits & Challenges of Storing in Houston
As the logistics industry booms and warehouses are built in droves, it's important to consider some opportunities and obstacles, such as:
Close Proximity to All Forms of Transportation
Challenge: For warehouses adjacent to the seaport or airport, the price to store goods may be higher because of the convenience.
Benefit: Being so close to the Port of Houston, two airports, major freeways, and railways creates a quick commute to the warehouse. This cuts costs and saves time.
American Warehouses is located just a short drive away from the seaport and two airports, offering accessibility and a cost-effective solution.
Chemical Storage
Challenge: Due to rapid urbanization in the area, many warehouses are unable to store chemical, industrial, and hazardous materials.
Benefit: The few warehouses able to do so are held to the highest standards, with procedures to ensure safety for goods and employees.
AWI is one of the few trained and certified warehouses in Houston able to store these materials.
Experience
Challenge: The increase in shipments to and from Houston has led to an influx of new warehouses, which may not possess the knowledge and expertise of an existing facility. This makes it important to research the most reputable logistics company.
Benefit: Because Houston's role in trade has been growing since the early 1900s, several warehouses have been operating in the city for decades. This means certain facilities have the experience to provide customers with quality service.
American Warehouses has more than 70 years of providing storage solutions to businesses in the Houston area.
American Warehouses has been offering storage services to the Houston community since 1948. Contact us to learn more.